WHAT CAN WE HELP YOU FIND?
Search for resources to improve construction worker safety and health – free handouts, research results, training materials, workplace guidance, and more.

RESEARCH
CPWR conducts industry-driven research on existing and emerging hazards to better understand risks, analyze and interpret data, and find practical solutions and approaches to protect workers.

TRAINING
CPWR provides quality environmental and occupational safety and health training and resources to thousands of construction workers annually.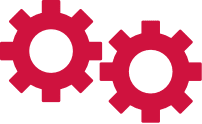 SERVICE
CPWR's service to the industry includes leading a medical screening program for former construction workers at U.S. DOE nuclear weapons sites and sharing our expertise with industry and government.
JOIN OUR MAILING LIST
Receive our monthly e-newsletter, webinar announcements, and other news.
CPWR manages a series of websites that address specific hazards or audiences.